Ok Nigel asked a while back about Machen area , so here a route along that way , it takes in a fair chunk of the rhymney valley ridgeway and returns on some of the sirohy cycle track . pic is memory map never used it to send route so sorry for image ! but all the route are where they should be
implanted in me head !!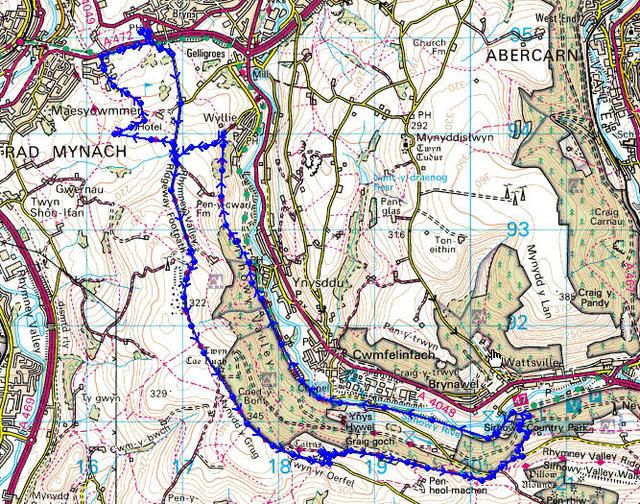 ok aint going to do much write up as pics worth a thousand words , pics are taken as fair up trail as poss then from that point on , etc.
start/finish at pub. about 1 mile lane up past golf couse and onto ridgeway .